The Chairs feature bamboo-turned legs and arm-supports, sculpted seats and flattened back-sticks. Made from English Ash, a strikingly grained timber, ideal for chair making and produced in a variety of finishes to suite your tastes. Approximate seat height 17.25in, 44cm. The Rocking Chair is an adaptation of the original design, retaining the essential features and is ideal for relaxing in for long periods. As as with the original Yealmpton Chair, it is made from English Ash and has the same carved seat. It is available in a number of different finishes to suit you.
Tables
Designed to complement the chairs, picking up the design characteristics, the tables are made from English Ash and are available in several different finishes and sizes. click here for Order Form.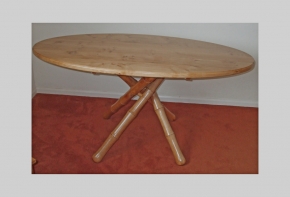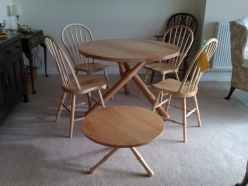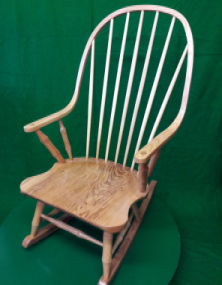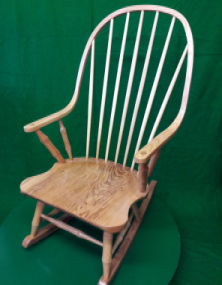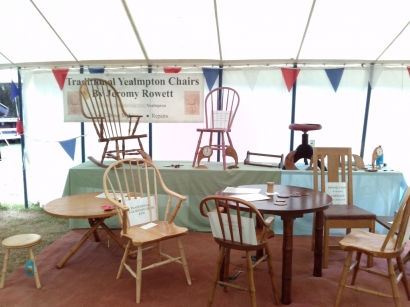 Children's Chairs
Jeromy can also produce small versions of the standard chairs, suitable for children, as well as high chairs for sitting up to a table.